Introduction
Edit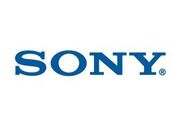 The playstation is a gaming console realised in 1994. A sequel to the playstation was the playstation 2 realesed in 2000 and the sequel to that was the playstation 3 realeased in 2006 which was the first console in the playstation series to have a wireless controler. Other consoles in the playstation series are the playstation portable realesed in 2005, psp go realesed in 2009, ps one realesed in 2000, psx realesed in 2003 and there are a few more.
Playstation 1.
Edit
The playstation 1 is the first in the playstation series. By march 2005 the playstation 1 and the ps one had became the first gaming consoles to get over 10 million sold with a total of around 10,24000. The playstation 1 was first launched in japan in 1994, and then later realesed in north amereca in 1995. The idea of the playstation 1 went way back in 1986.
Playstation 2
Edit
The playstation 2 is the main sequel to the playstation 1. It was realesed in march 2000. It had a wired controler just like the playstation 1 but has a new look then the playstation 1 controler.
Playstation 3
Edit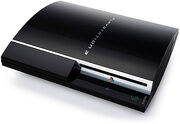 The playstation 3 is the latest playstation (not including the psp go). The playstation 3 has alot of extra features like blueray. The playstation 3 is the main sequel to the playstation 2. The playstation 3 was realesd 2006 and was the the first gaming console in the series to hsave a wireless controler.
Playstation move
Edit
The playstation move is an additional controler for the PS3.